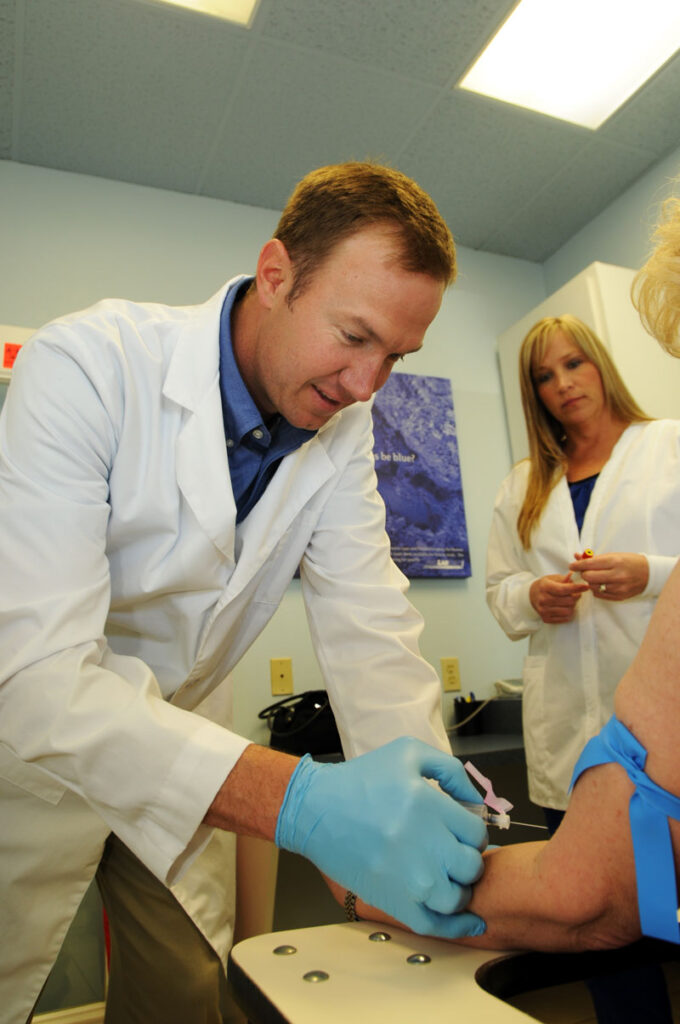 About InShapeMD San Angelo
InShapeMD offers the most advanced weight-loss and peptide treatments, appetite suppressants, and vitamin injections for fat-burning, wellness, and weight loss. Additionally, we provide unparalleled follow-up with our specialized professionals.
Our goal is to assist individuals who need to lose weight with safe, medically supervised programs, and we have successfully been doing this since our opening in 2010. We are always looking for the latest and safest weight-loss products. Moreover, we are proud to have helped over 1500 patients lose over 20,000 pounds during all our years of operation, with the most effective programs on the market.
We understand the weight loss struggle and how so many people get frustrated with diets and exercises that don't necessarily work. That's why our wellness approach is individualized. We consider the patient's health history, lifestyle, and fitness goals to provide customized programs that yield tangible results.


At InShapeMD, you consult with a Doctor and receive the necessary lab work before beginning the your customized Medical Weight Loss Plan. It's important to insure there is no medical reason for not starting the program. Any Lab Test Now is available to InShapeMD clients before, and during to ensure safety during their weight loss journey.
Many diets fail because of a lack of support. InShapeMD combats this trend by offering 1-on-1 support for their patients. We champion our patients and their efforts – encouraging frequent check-ins to help them stay on track. Our plans are affordable, with no hidden fees, extra costs, or expensive food to buy. The staff at InShapeMD will work with you to fit your budget.
Our program includes a customized diet, nutrition, and prescription injections given weekly. With InShapeMD's Medical Weight Loss program, you can lose up to 30 lbs. in 30 days and keep it off.
We offer in-house labs, prescriptions, and treatments to create customized plans to help you reach your goals, so you can experience the vitality and confidence you desire.
Visit InShapeMD in the Commons Shopping Center at 3270 Sherwood Way, San Angelo, Texas today!
TESTIMONIALS
AMAZING RESULTS FROM HAPPY CUSTOMERS
"They have integrity and are a wonderful team. I enjoy coming in for regular vitamin C shots and other health benefits they offer such as; allergy testing and B12 shots and much, much more at an affordable rate. Their staff is unbelievable!!! Thanks so much!"
Annie Saenz
"Love the staff and how positive, friendly, and motivating these girls are. Always answered my questions and concerns. Love this place and thanks to the treatment, I'm feeling like myself again. Love, love, love this place."
Maria Strieter
"I love this program and would recommend it to anyone who is frustrated with not being able to loose weight. This really works. The staff are so welcoming and supportive. They guide you every step of the way."
Anthony Vetrano
"Hands down one of the best weight loss experiences I have had. Staff is extremely knowledgeable and friendly, they CARE about your success! I lost 18 lbs and 10 inches on my first 4 weeks on HCG!"
Cymber Book
"I was skeptical but followed through with the diet and injections. I was able to lose close to 20 lbs and 16.8 inches. I am happy with the progress and will sign up for round 2 to help me lose down to my desired weight. I would recommend this program. The staff is professional and supportive."
Jan Pewitt
"It works guys! Very well laid out plan & super helpful and knowledgeable staff! I have shed 60lbs since I started the program just 8 months ago!! I have enough energy to keep up with my 6 grandkids!!! Michelle helped guide me through every step!! My life. Is completely changed for the better thanks to InShapeMD!"
Angel Briscoe
"I'm very happy with my services at In shape M.D.. Michelle has walked me thru the weight loss program and gives me the b12 injections with ease. She and Jana really care about their patients. Highly recommend this program. Stop in and tell them Lori sent you!"
Lori Watkins
"The staff is great! Friendly, helpful, encouraging. The products work! This was exactly what I needed to get out of my stall!"
Jennifer Hostetler
"I have completed the HCG program several times now. The results are amazing. I am down 75 lbs and looking to continue to lose more. Michelle has been super helpful and amazing supportive."
Trey James
"The staff at InShapeMD is Great! I always feel at home when I walk in the door. I recommend them to all my family and friends."
Billy Scott
"The staff is always so friendly and helpful. They are very supportive and I couldn't be happier choosing InShapeMD to help me in my weight loss journey!"
Yvonne G.
"The staff is very friendly, honest and always willing to help out any way they can, I called last minute to set up an appointment and without hesitation they were able to squeeze me into their busy schedule. I highly recommend InShape."
Adam Ramirez