Are you tired of the endless cycle of dieting, only to see little to no results? Well, it might be time to consider a new approach to weight loss: Semaglutide.
Semaglutide is a medication that has been approved by the FDA for the treatment of obesity. The medication is a synthetic version of a hormone called glucagon-like peptide-1 (GLP-1), which is naturally produced in the body and plays a key role in regulating appetite and food intake.
But how exactly does Semaglutide work? According to a recent article by UCLA Health, Semaglutide works by "mimicking the effects of the GLP-1 hormone, which helps to slow down the emptying of the stomach, reduce hunger pangs, and increase feelings of fullness."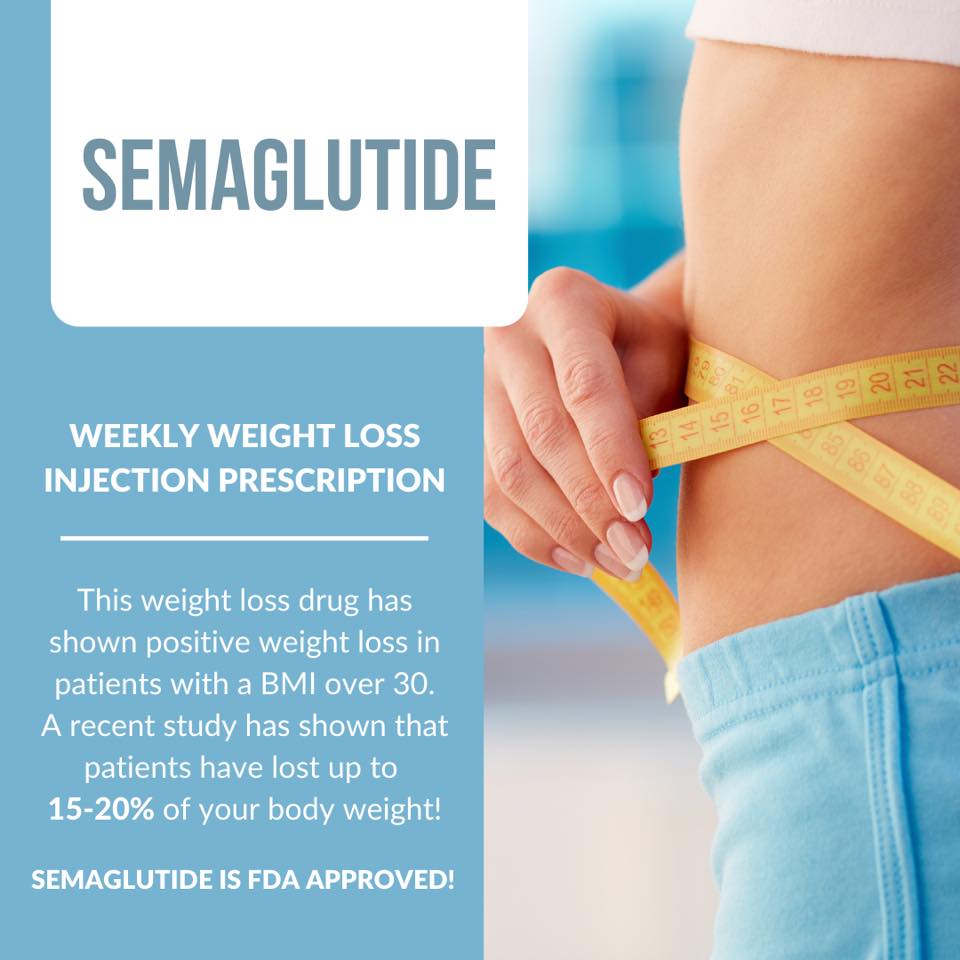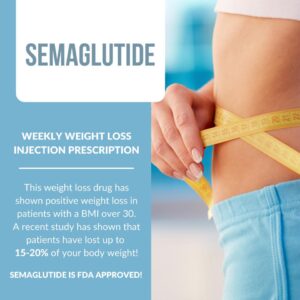 Studies have shown that Semaglutide can lead to significant weight loss, with participants in clinical trials losing an average of 15-20% of their body weight over a period of 6 to 8 weeks. This is particularly impressive when compared to traditional weight loss methods, such as diet and exercise, which typically result in only modest weight loss.
Of course, like any medication, Semaglutide is not without its potential side effects. However, these side effects are generally mild and tend to go away on their own over time.
So, is Semaglutide the right option for you to start your weight loss journey? The best way to find out is to schedule a consultation at InShapeMD San Angelo. Our team of medical professionals can evaluate your individual needs and goals, and determine whether Semaglutide is a safe and effective option for you.
Don't let another day go by feeling frustrated and defeated by your weight. Take control of your health and explore the possibilities of Semaglutide today. Schedule a free consultation with our team at InShapeMD – San Angelo today by calling us at (325) 227-4981, booking an appointment online,  or swing by our office on your way home from work or during your lunch break at 3270 Sherwood Way, San Angelo, TX 76901 (Located inside Any Lab Test Now). 
Follow our social media accounts on Facebook, Instagram, and Twitter to stay up to date with new specials, promotions, and products at InShapeMD – San Angelo.